a year ago
S1E5 - Steven's story
Steven, a care leaver, shares his experience of studying to be a social worker with us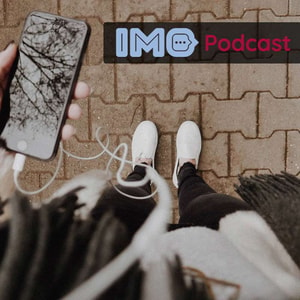 Steven is a care leaver who is training to be a social worker. He tells us how growing up in care has shaped the kind of social worker he wants to be. We discuss how little time families are given to change when they are under social services assessment and reflect on the lack of aspiration on behalf of care leavers from those who are supposed to inspire them.
The IMO Podcast is a series of open and honest conversations with care leavers.
The first series shines a light on the experiences of children in care and care leavers. Each episode we invite someone who's been in care to talk about anything they like. It's an opportunity to hear the voices of people who often don't get the chance to tell their stories, and it's a chance to inspire and encourage others in similar situations. You can find out more about the series at www.imohub.org.uk/podcast.